StarKnight Gallery of Heros
On these hallowed walls I intend to hang family portraits (of sorts.) Pictures of StarKnights in action, working as a team or individual to end the tyranny of the Bz's and Cz's. These pages are graphics intensive, so beware. I offer some larger pics for download, and a Cam file or two... Some make great Wallpaper.
Send me your representations of StarKnights in action. Cam files are acceptable, but not tooo big...
Available After Action Reports (Galleries)
30 Aug 98: Massive Combined Raid on Necro
17 May 98 (Bombing Run on Bar & Algy 12000+ Buffing)
13 June 98 (Heavy Fighters to Twilight)
12 Aug 98 (RR Big Pac Preview)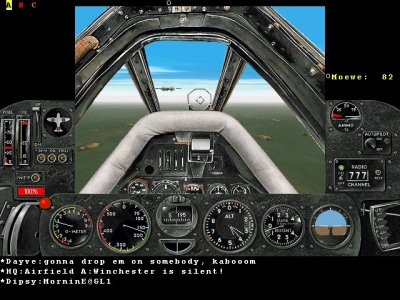 "Moewe... I've got ur Six"

Date Unknown: Bswam keeps close watch on Moewe.