The StarKnight Reading Files
As any warrior knows, knowledge is a combat multiplier. Having better information than your enemy is sometimes more important than having better equipment. Below you will find a collection of materials that are recommended for you to further your studies.
---
MUST HAVES!
REFERENCES YOU CANNOT LIVE WITHOUT! LITERALLY!

Air Warrior III If you don't own the software, how can you practice those offline missions? Test drive every plane in the theater before you ever step into an arena! Don't be caught unprepared!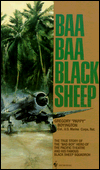 Baa Baa Black Sheep The famous book by Pappy Boyington. Don't straffe another sheep without reading this one!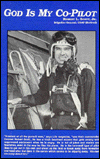 God Is My CO-Pilot It is just you, the limitless sky, the clouds, and the bastard you are about to kill. Good thing you've got a good number two.
---
Survive to fight again. Study the tactics of these proven pilots and you just might see your virtual flying abilities improving.
---
Got a favorite fiter? Or are you a big bad buff driver? You better read up, so that you are smarter than the machine you are driving!
---
Other great reads!
Spitfires, Thunderbolts, & Warm Beer: An American Fighter Pilot over Europe
Great America Bombers of WWII
Flying without Wings: A Flight Simulation Manual
Air Combat with the Mighty 8th: A Teenage Warrior in World War II