"The Oldest Squad in Continuous Operation in RETO1"
Welcome to the Starknights' New home on the web!
We've been continuously killing Bz and Cz in Relaxed Realism Europe 1 longer than any other squad. Why? Because it is fun! Our goal is to make it Az if it is north or east of the river. If you think you have what it takes, fly with us and take the Starknight test. We earn our points the hard way, so factory and city bombers need not apply! See you all Sunday morning (EST)! Start early! Squad Chaplain, SPIRIT, will provide notes for absolution to your local chaplains and pastors. Leave us a message in the Club, or better yet, come fly with us!
Squadmates - Be sure to contact us if you are new to the squad. Email MAJ Swampy or leave a message in the club, so that you may be added to the Active Roster!
If you have no idea what any of that means, you probably haven't played AirWarrior III online. If you've never seen AirWarrior, you really should check it out. Tell them that cptswampy sent you!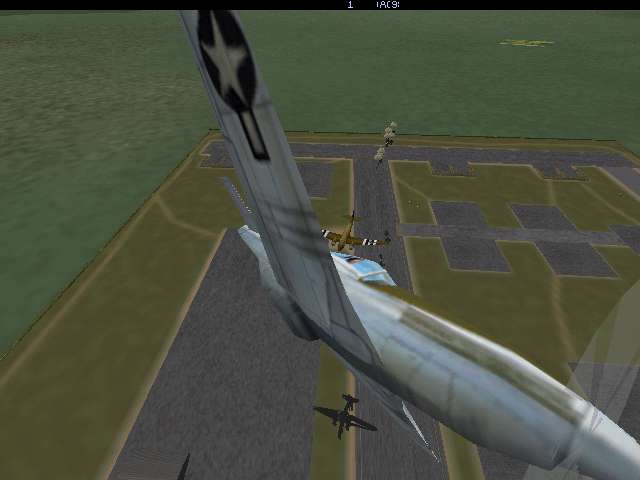 Raising our Spirits: As Bswam swings by, SPIRIT drops a chalk of drunks on Moggy... capturing for the good of all AZ.
Website Designed and programmed by Swampy


"Air Warrior ®, GameStorm ®, Kesmai ®, Kesmai Studios ®, are registered trademarks of Kesmai Corporation. This site is not affiliated nor endorsed by either GameStorm ®, or Kesmai Corporation."